Empress of Gold
A downloadable game for Windows and macOS
Set in feudal Japan, 1336.
The player takes on the role of a ninja, out for vengeance against a corrupt Nobel who ordered the killing of the clan of ninjas in the area. Maybe the Empress of Gold can help, unless she's already captured.

Demo versions available at the bottom of the page.

Controls:

A,D = move left & right
W,S = crouch, climb up & down / drop down
(The arrow keys also work)
Space = jump
Ctrl & Mouse 1 = use sword
Alt & Mouse 2 = throw shuriken (infinite)
H = hide extras
C = temporary block
Esc = access the in-game menu
When you start playing, you will notice various transparent cubes and rectangles (extras). Here's what they mean;
Small green cubes - Enemy soldier way-point.
Large green cubes - End of level indicator.
Orange - Edge of wall indicator.
Red/green - Wall climb indicator.
These can be hidden, or visible by pressing 'H'.
Along the way, there are health prayers to pick up, and keys to unlock level sections.

There is a level code system implemented. Every cut-scene will reveal the code.


* Various glitches exist, and we're working towards fixing them.
*If the player gets stuck in the ground, try crouching and then standing back up. Or run into the nearest wall to get out of the floor.
*The large snake doesn't take damage. Kill the guard behind behind him to win.


Lead Programmer:
Brad Jones

Music:
Nanyang Journey (Instrumental) by Ivan Chew
Voodoo Clockmaker by Tekno AXE
Survival Loop by Percussion Action
Brutal Thine Enemy by PercussionWorld
Samurai Patrol by WorldPercussion

Producer:
Tobop Productions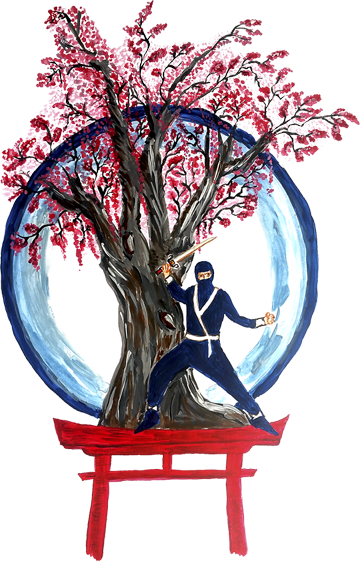 Art by @moonlilywitch

Facebook page:

https://www.facebook.com/Empress-of-Gold-499387247241346

© Tobop Productions
https://discord.gg/BSngrZ

Purchase
In order to download this game you must purchase it at or above the minimum price of $2.99 AUD. You will get access to the following files:
Empress of Gold - Full PC Version
331 MB
Empress of Gold - Full PC Version 1.8
299 MB
Download demo