Ned Kelly - Armored Outlaw
A downloadable game for Windows
Ned Kelly - Armored Outlaw
Free demo at the bottom of the page.
This game is an alternate history themed 3D shooter. Based on Ned Kelly, an Australian outlaw in the 1880s. The story starts off where the real Ned Kelly met his end. Can you survive the initial police raid at Glenrowan?

Rated M15+

The goal is to survive the assault, and find the police Captain near the train, and search him for the location of the next location to advance.
You can find the signal rockets in front of a tent, near the post office. Walk in between the rockets to set them off. Supporters will appear on the other side of the town to help you.


Controls:

A,W,S,D & KB arrow keys - Move around
Alt - Strafe (and A,D)
Mouse 1 / LMB - Punch / fire
Mouse 2 / RMB - Aim / equip weapon in inventory
Mouse 3 / MMB - Drop item
Q,I - Open inventory (LMB to select to sort)
R - Reload
C - Crouch
Space - Jump
Keypad 0 & '.' - Enable / disable the compass
H - Hide the helmet overlay (G to show the helmet overlay)
Esc - Menu
F3 / F4 - Reveal level code (when indicated)
The save & load function may not be working just yet. Luckily, at the start of each level you start near a collection of firearms to use, as well as a level code.

If the game is lagging, try changing the graphics settings in the games options menu. Changing the quality settings on the start up splash screen may result in a different aspect ratio.


Graphics Quality Options

The Guns So Far


Tips:
Not all wooden walls will protect you from bullets.
Horses and most animals are just decoration and cannot be killed.


Lead programmer:
Yaseen Mujahid


Lead artist and animator:
Tobi Jessop


Music Credits:
Hidden Past by Kevin MacLeod
The Gunfight by Everet Almond
Fiddle-De-De by Shane Ivers
Rêve de l'océan by Bluemillenium
Between Worlds (Instrumental) by Aussens@iter
NightRain by airtone
Frozen Wind by @nop
Mysterium by Doxent Zsigmond
Didgeridoo Music by Pascal Tatipata
Saddleback Bread by Speck
Interstellar Noodle by Doxent Zsigmond
Plucked Contemporary Boom by Kara Square
The Chaos Of Battle ft. CDK, Speck & Jaspertine by coruscate

Check out the DevLogs for more information.

© Tobop Productions
https://discord.gg/BSngrZ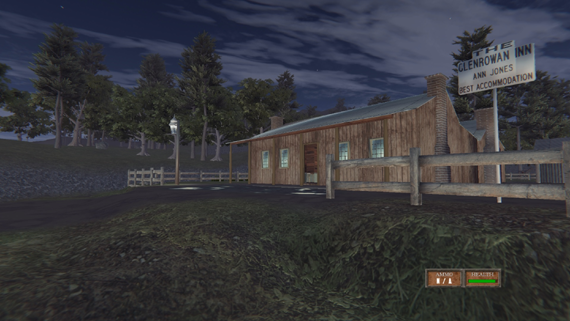 Purchase
In order to download this game you must purchase it at or above the minimum price of $5 AUD. You will get access to the following files:
Ned Kelly - Armored Outlaw - Full Version
759 MB
Download demo
Comments
Log in with itch.io to leave a comment.
The game has improved a lot since first version, and it's funnier and has better graphics and so.....
well I've played the game and it's great! Get on it peeps